CodeProject MVP 2019 Award
So very happy to have received my certificate for CodeProject MVP 2019 MVA Most Valuable Author Award
We recognize and value your exceptional contributions and commitment to the technical communities worldwide. By sharing your real world expertise and technical skills, you demonstrate outstanding technical community leadership.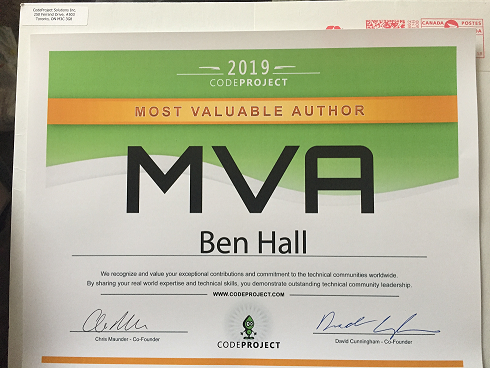 It means a great deal to get this sort of recognition.
I try really hard to take complex topics and make them relatively pain-free for busy developers.